---
No More Sleepless Nights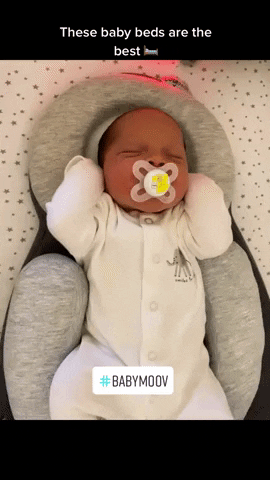 If you struggle to put your baby to sleep, BubBed is here to help you.
BubBed is a pediatrician-designed head-rest/bed that enables your baby to enjoy a soothing and comfortable sleep. The science behind BubBed is that it mimics the shape of the female womb, thus giving your baby the same comfort he/she had while inside your womb.
Also, did you know sleeping on a flat bed can lead to head deformity?
Completely adjustable to fit babies from newborn to 12 months of age
ANTI-ROLLOVER SHAPE
BubBed imitates the infant's embryo period and mimics the shape of the female womb. It has an ANTI-ROLLING shaped pillow to stop them spilling over into awkward positions.
REDUCES THE RISKS OF FLAT-HEAD SYNDROME
This pediatrician-designed head-rest distributes pressure evenly over the skull and neck. This helps your baby develop the proper head shape and prevents the risk of the flat-head syndrome/plagiocephaly.
FACILITATES DIGESTION
The side cushion helps raise your baby's legs which helps with digestion discomfort.
ULTIMATE COMFORT
Made out of soft breathable premium cotton that keeps the back and neck areas of your baby cool.
PREVENTS STARTLE REFLEX
Built-in cushioned edges are an essential part of the BubBed's design. It creates a cocoon feel that reassures baby and prevents startle reflex, also known as Moro reflex.
SPECIFICATIONS:
Dimensions : 55x38x22 cm
Material : Premium breathable cotton
Weight : 260 g
This section doesn't currently include any content. Add content to this section using the sidebar.