Note : If in doubt, choose one size up
Keep Your Feet Warm In Style!
These cheerful cow slides will keep your feet warm and comfy in the upcoming cold season. Your friends and family will want some too…and pretty soon you'll have a herd! Moooooooooo!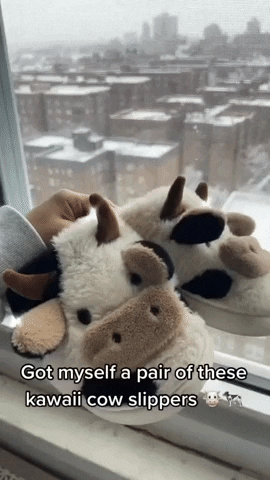 These fluffy animal slippers are made with velvety linings, pillowy plush uppers, super soft fur, foam footbeds and non-slip grips on soles.
30-day moneyback guarantee
This section doesn't currently include any content. Add content to this section using the sidebar.