---
Make Learning For Your Child Fun And Colorful!
Encourage your child's interest in visual learning by introducing them to the colorful BusyBook. With its beautiful visuals and abundant content, your child will love learning for hours!
The BusyBook helps in the cognitive development of your children through visual identification and matching. By using the BusyBook, you promote their early learning and get them ready for their schooling in the future.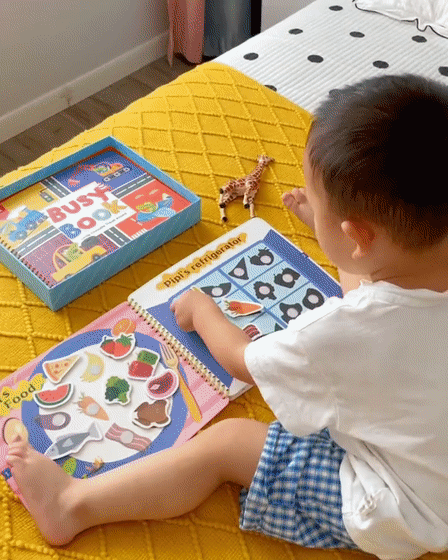 Benefits
Diverse learning experience - Working on activities in this BusyBook accelerates your kids learning and prepares them for education at school. It also helps them with their visual and verbal learning.
Beautiful And Fun Illustrations - The bright colors and exciting graphics capture the eyes of our young readers. The engaging activities keep them interested for hours.
Increase Bonding - Your children can enjoy multiple activities all on their own when using the BusyBook. It also increases the bond you have with your children when you get to assist them with these activities.
How To Use:
1. Paste the hook surface (transparent) tag on the book.
2. Glue the rough surface tag to the card (white).
3. Put the corresponding card in the correct position on the book.
Suitable age : 3 years or higher
This section doesn't currently include any content. Add content to this section using the sidebar.